Do You Know The quad sealing bag packaging machine?
source: baopackaut;
Time: 2019-02-16
The advantages of Baopack quad sealing bag packaging machine brief:
The VT52 quad seal machine is the new innovated but also widely popular latest typical vertical packaging machine by Baopack. Which could make quad sealing bag of high grade level.it is perfectly to pack all kind of treasure products like biscuits, nuts,coffee beans,milk powder,tea leaves,dry fruits,etc.
1:Overall features:
l Attractive bag type to satisfy your high demand-quad deal bag.
l Film drawing down system controlled by servo motor. Film rectifying rectifying deviation automatically;
l Electrical parts adopt world famous brand as SIEMENS SMC SCHNIDER makes the machine work stable & low maintenance.
l The way of bag making: the machine can make pillow-type bag and standing bag according to customer's requirements. (optional)
l Can work with different special device, like degassing valve system, zipper applicator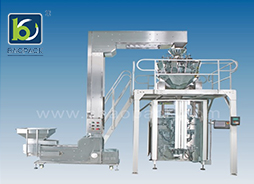 2 : Parameter of Machine:
A:Electric part brand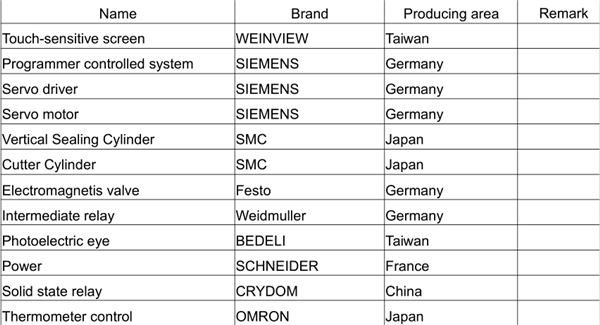 B: Parameter Machine
Iterm Content
Capacity20-30 bags/min
Accuracy≤±1-2g
Bag size front width: 70-200mm Side width: 30- 100mm
Width of edge sealing: 5-10mm
Length: 100-350mm
Film width :220 - 520mm
Bag type :Corner seal package or pillow packages ( optional)
Film thickness0.04-0.09 mm, the best is 0.07-0.08 mm
Package materialthermal:composite material., like BOPP/CPP, PET/AL/PE etc
Bagger size: L1400*W1350*H1860 ( for one SET only)
The reference for checking the process working of machine demonstrate video:
VT52+10 头组合秤 包糖果