Two Types of Automatic Packing Machines Overview
source: Baopack.auto;
Time: 2022-08-10
Frozen Dumplings Packing Machine
The frozen food packaging machine is mainly composed of a combination scale, a vertical packaging machine, a vibrating feeder, a Z-type conveyor and a support platform. Weighing speed and accuracy mainly depends on the number of weigh buckets involved. The more weighing buckets, the faster the weighing speed and the more accurate the weighing accuracy. When choosing a frozen food packaging machine, the weighing range, material size, shape, viscosity and other product characteristics should be considered. If the weighing range and materials are important, you should consider using a combination scale with 14 or more heads. If the material is sticky, the feed hopper and the weighing hopper in contact with the material must be non-stick. Generally, the concave and convex scale hopper is selected, otherwise the speed and accuracy of the frozen dumplings packing machine will be affected.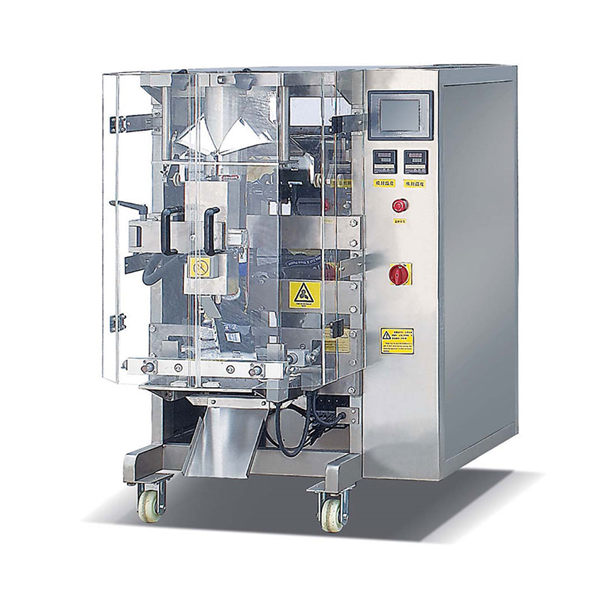 Get several automated, efficient and intelligent dumpling packaging machines on Baopack.auto for various product packaging purposes. The dumpling wrapping machines offered here are equipped with smart options for precise wrapping jobs on a wide range of scales. These machines are ideal for all types of large and small industries, delivering consistent levels of performance. The dumpling packaging machines are not only automated and efficient, but also very durable in terms of quality and have a longer service life. These products are sold at different prices by trusted suppliers and wholesalers. These professional and high quality dumpling wrappers are made from sturdy materials such as metal and aluminum which enhances the durability of these products. These spectacular dumpling wrappers are energy efficient and can reduce significant costs associated with energy bills and even help reduce labor costs. The wonderful dumpling packing machine is easy to operate and has faster packing speed due to intelligent and automated technology.
Sunflower Seeds Packing Machine
The sunflower seed packing machine is an automatic packing machine which can quickly and accurately pack free-flowing materials such as melon seeds, cereal seeds and vegetable seeds. Sunflower seeds are fairly large grainy substances with flowing properties. An automatic bagging machine instead of manual bagging can greatly improve packaging efficiency, reduce labor costs, and ultimately achieve more benefits. Baopack sunflower seed bagging equipment in two options: fully automatic and semi-automatic packaging equipment. Standard sunflower seed packing lines are equipped with bagging scales, single-port high-speed open baggers, conventional palletizers and flexible wrappers.
The sunflower seed machines are accurate and reliable. They can pack any type of sunflower seed, including brittle kernels. In addition to weight, they can also measure seed ration. For versatile packaging, they can accommodate a range of different types of packaging materials, including nuts and grains. Depending on the type of sunflower seeds, the machine can be designed for different weighing needs.
A typical sunflower seed packing machine will include a scale, a single spout high speed open bagger, a conventional palletizer, and a flexible wrapper. All of this equipment must work together to produce the correct weight of sunflower seed. With an automatic bagger, the process will be much faster. Besides, the sunflower seed packing machine will save labor cost and increase your revenue.
If you need to pack seed packets with varying degrees of security, you should consider purchasing a seed packer with a hand scale. This can help you determine if the packaging material is protected. Apart from the weight, the capacity of the machine is the main factor to consider when choosing a seed packing machine. Unlike manual packaging, the system is able to accurately measure the number of seeds in the package.