Top Ideas of Grain Packing Machine Near Me
source: Baopack.auto;
Time: 2022-02-28
Grain packing machine can be used to pack a variety of bulky products, including cereals, nuts, seeds, and other grains. They are able to fill the products into pre-made bags or containers with ease. In addition, they have a dual-speed filling system, allowing them to be filled quickly at first and slowly when necessary. They are also capable of mixing and weighing different products and proportions. If you have a difficult-to-flow product, you can install an additional agitator in the intake product bunker.
The Baopack CB-VP73D is designed to pack 350mm to 450 mm measurement products. It can produce block bottom, quad-sealed, or gusseted bags. This machine is also equipped with punching jaws or gusseted devices, and it can also pack paste. This automatic machine is ideal for any business that needs to produce a large volume of food fast. A high-speed grain packing machine is a smart choice for any size operation.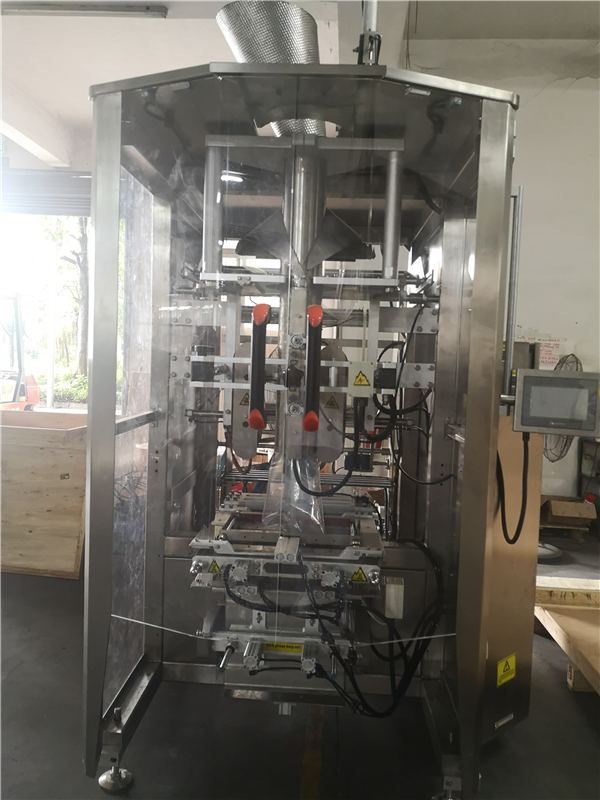 It is equipped with a gusseted device for added safety and convenience. It can also produce chain-bags, block bottom bags, and gusseted bag packs. It is suitable for packaging paste, nut butter, and other powdery materials. Its low maintenance rate and quiet design make it a smart choice for any business.This machine is perfect for processing different types of dry fruits. It is a highly versatile piece of machinery and high precision structure allows it to be operated easily and repair parts in the future.

Last but not least, Baopack machine can produce a pillow bag, gusset bag, and sleeve-type bag. It is a semi-automatic machine, and does not include a pouch making machine. Rather, it is a semi-automatic machine that has air requirements. It can also be configured to pack a variety of different products.