Customers visit the BAOPACK packaging machine factory
source: baopack auto;
Time: 2020-11-19
Recently, customers have visited the factory for several weeks. The purpose of visiting factory are as follows.
On the one hand, they want to observe the company's scale, production conditions, and the technical content of the factory's technicians. After understanding these, customers can rest assured and have the confidence to have long-term cooperation with us. On the other hand, for entrepreneurs who want to start a business in the packaged food industry, they can really get in touch with the entire packaging process, from how the food should be fed to measuring, weighing, packaging and finished product delivery. Let customers recognize our mature technology and rest assured of our pre-sale service, in-sale service and after-sales service. For customers who are already familiar with this industry, they come to the factory to confirm whether our machines can meet their requirements and whether the technology passes the test.
This picture shows the customers are visiting and learning about our packaging machine: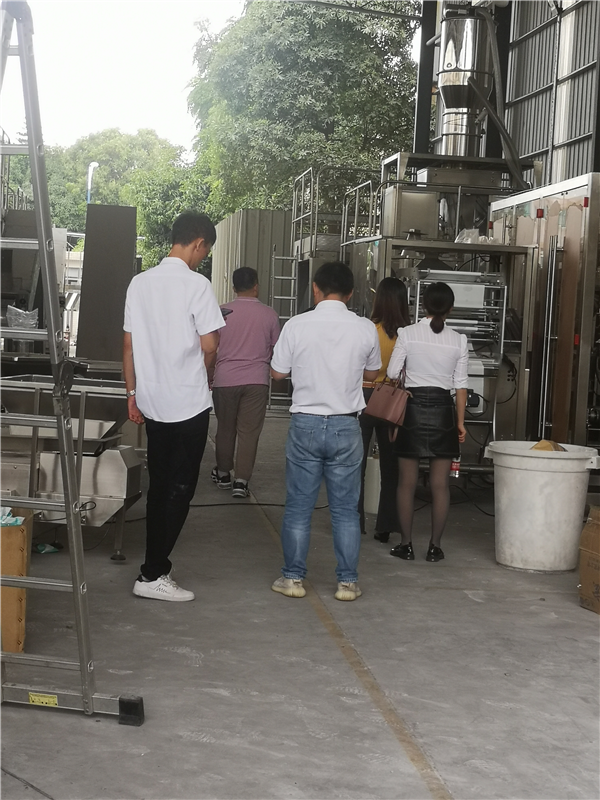 After visiting our factory, many customers believe that our technicians are very professional, and that our packaging machines can meet their requirements and are suppliers worthy of long-term cooperation.
BVAOPACK technology, innovative packaging, BAOPACK professional, worthy trust. Looking forward to cooperate with you!